YOU HAVE TRIED OTHER TREATMENTS AND STILL NOT FEELING WELL ?
dr.T.md personalized protocols can help.
M. B. FROM ROCHESTER NY WROTE :

​"Dear Dr. Tahir, Thank you for another wonderful visit; I left feeling even more refreshed and confident than the first time. I want to thank you again for all that you have done for me in this short time. I am a new person! With your help, I am piecing together the parts that were missing before. I appreciate everything and so does my family; I am able to live again. Sincerely, M. B."




G.C. FROM MARCELLUS NY WROTE:

" I cannot explain how far I have come.
99% of my neuropathy is gone, brain fog is gone, 90% of-of my joint pain is
gone... My friends and co-workers are amazed at my progress and I must say I am
as well. I didn't think I would have lived a day again without pain, well I have
and I intend to have much more. They ask me how I have done this and I
said the program Dr. Tahir put me on. He doesn't know the gratitude I have
towards him and although I still don't know what had/ has come over me I
know that I am back to doing things I like to do. I am very thankful for him"






J.T. FROM SYRACUSE, NY WROTE :

​ "I am amazed at the difference in how I feel after 2 months of following this
protocol. But even after the first 2 days, I saw a huge improvement...My energy level improved drastically.. I'm beyond thrilled!"
CLICK here for more success stories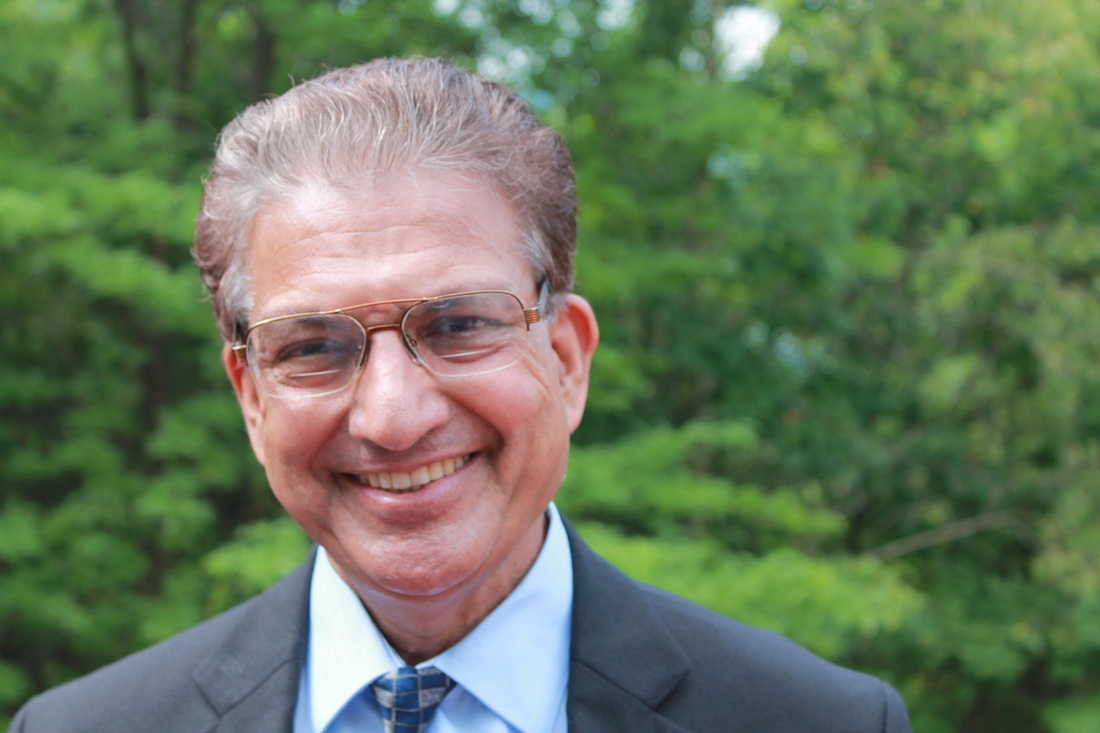 Dr Tahir MD has developed "DRESS HIT " Protocol which has helped many resistant cases
More Information 888 963 6033// 607 765 8129



....
LEAKY GUT adrenal fatigue
Reverse Diabetes REVERSE HIGH CHOLESTEROL NATURALLY
REVERSE ALZHEIMER
reverse hypertension treat hypothyroidism naturally
Reverse Hashimoto's
REVERSE ANXIETY AND PANIC ATTACH
reverse depression
​
AND MANY MORE.........
For more information call
Shaheen :888 963 6033 // 607 765 8129
F

---

---

---

---

Leaky Gut - break down of your gut defense.
_ True Success Stories ..... ______________________________________________________________________LIFE LONG HIGH BLOOD PRESSURE GONE WITHOUT DRUGS" My name is M*** . I am an LMT I went to see Dr. Tahir for a lifelong problem with hypertension. His kind demeanor and total professionalism and holistic treatment zeroed in on the cause and within a short time, using only natural supplements my blood pressure at last reading was 112/80. I highly recommend Dr. Tahir to every one who is experiencinghealth problems and would like to treat it in a holistic manner " M. W. (Rochester. NY)______________________________________________________________________CHOLESTEROL DROPPED 100 POINTS WITHOUT DRUGS IN ONE MONTH" I am so grateful for Dr. Tahir . He is the first doctor that has treated my
thyroid disease effectively. He is the only doctor that has been willing to
offer me natural thyroid hormone therapy as well as extensive advice
on lifestyle, diet and stress issues that are related to treating myHashimoto's condition. In one month my cholesterol dropped over
100 points I am very excited to continue my quest for good health underthe extraordinary stewardship of Dr. Tahir" C.S. (Syracuse NY)______________________________________________________________________ALL DIGESTIVE AND THYROID SYMPTOMS GONE. GOT ENERGY
LOST WEIGHT" My experience with Dr. Tahir was wonderful. I was very ill and scared when I came to him in Feb 2014. my Thyroid levels was bad and I was on Synthroid and had a bad gluten exposure. I have Celiac disease. He was so comforting and reassuring- I finally felt I would get better.1 I also had a bad gall bladder disease, Gall Bladder that had to be removed in March. He helped me with the understanding that I need toeat a Paleo diet and 80 percent greens- I feel great and my weight and energy is great. All my digestive symptoms are gone. & my thyroid symptoms are gone." J.C. ( Dr.) Syracuse, NY ______________________________________________________________________MEDICAL ISSUE OF UNKNOWN ORIGIN IMPROVED"Dr. Az Tahir, MD, is a true gift to the Upstate New York community,and to
me in particular. I'm a 54-year-old woman who's been living with a medical
issue of unknown origin for the past two years, and Dr. Tahir has used
compassion, understanding, and a holistic approach to help me get better.
Besides prescribing a number of helpful healing tools such as nourishing
supplements, meditation techniques, exercise and healthy dietary
suggestions, he has been an unfailingly kind, supportive, intelligent and
healing presence. I would highly recommend Dr. Tahir to anyone
interested in a functional medicine approach in the mode of Dr. Andrew
Weil or Dr. Deepak Chopra—that is, an approach that addresses the
whole person, and to the fullest extent possible, uses natural rather
than "Big Pharma" methods to help people regain wellness."
T.A. (Syracuse. NY)______________________________________________________________________NO MORE PANIC ATTACK !!!!

"Hello Dr. Tahir, I am doing great! I have not had any panic attacks. I
have only used ……. on one occasion and it immediately calmed me
down-just one pill was good enough. My nerves eased and I was still
able to function and not feel sleepy. I decided not to take it everyday
because I had already felt so much better after our first meeting."
M.B. (Rochester NY)______________________________________________________________________YOU ARE A BRILLIANT DIAGNOSTICIAN WORKING 24/7 FOR YOUR PATIENTS."You are a brilliant diagnostician, working 24/7 for your patients….
You have a rare and special gift of humanness and compassion for
each and every patient, I know I would not have survived all these
years without your gentle guidance, and I am a better person for your
kindness."
L.F.( Received letter in mail)FOR MORE SUCCESS STORIES Click....
___________________________________________________________________________________________________

HEALTH AND LIFE ARE THE MOST PRECIOUS GIFTS YOU, HAVE DO NOT LOSE THEM . HOPE IS JUST ONE CLICK AWAY ... click
A TRUE STORY FROM J.C. ROCHESTER NY : I am off many medications. My Allergies, Anxiety, Depression, Hot flushes, Overweight, High Blood Pressure, Nausea, Heart Burn, Metallic Taste improved
WITH OUT DRUGS. I FEEL MUCH BETTER. HE IS THE GOD SENT. I LOVE THE MAN
........


​GET APPOINTMENT CALL 888 963 6033 or 607 7658129

SEE MORE AMAZING SUCCESS STORIES .. Click here

YOU HAVE QUESTIONS, WE HAVE ANSWERS

- Why your undiagnosed and mis-managed Hypothyroidism could be the root problem of your health issue?
- Which is the best Natural Thyroid Therapy for Hypothyroidism?
​- Can Hashimoto's be reversed ?
- What diet and supplements I should take for Hashimoto's ?
- How can I bring my antibodies down in Hashimoto's ?
- How can I shrink my Goiter ?
​- Why I still have hypothyroid symptoms while my tests are normal?
- How to diagnose Sub-clinical Hypothyroidism?
- What is the simple home tests for hypothyroidism which beat many other lab tests.
-How hypothyroidism, if not treated properly can give serious damage to my heart , brain and other organs?
-How silent thyroid disease may be a reason for you overweight, fatigue , brain fog, mood swings,depression, irregular periods,skin hair problems, infertilty and many other issues?
-What is Wilson Syndrome and what is treatment?
-Why T3 is important for your brain function?
-What is best test for Lyme?
-What is commonality between Goiter , PCOS , Fibroid and Breast Cysts .
-What is the simple home tests for Candida?
-Are you tired of being tired ?How to diagnose Adrenal Fatigue accurately?
- How to diagnose SIBO ? What is the problem with usual SIBO treatment.
- What is leaky gut? Do I have leaky gut? What is the best treatment of leaky gut?
-What is the benefit of Compounding Pharmacies?
- When and how to use LDN ( Low dose Naltrexone) ?
- I have terminal cancer. What should I do? Do I have hope?
- What is DRESS HIT PROTOCOL ? Can it help me?
- What is the best diet for me?
- How much exercise I should do?
- Which diet is the best for me?
-What is the best exercise for my type?
-Is coffee good for me?
-What are the benefits of self message?​
- How to do self message?
- Best way to take care of your Dental Health?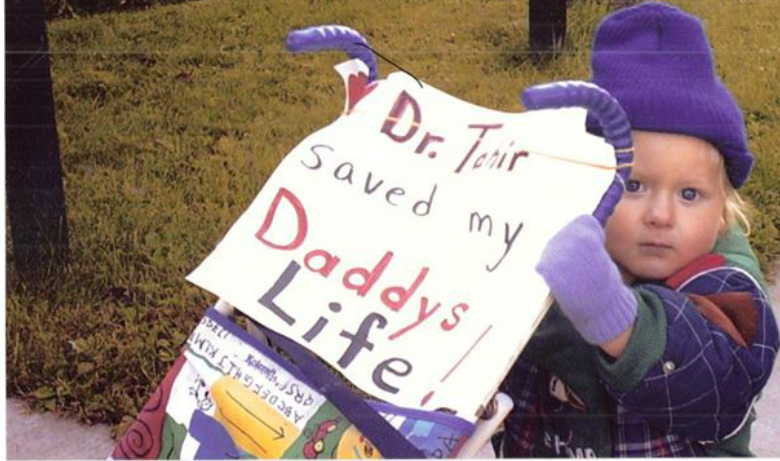 "DR TAHIR SAVED MY DADDYS LIFE" A TRUE STORY